advanced facial aesthetics made simple and safe
ABOUT US
S3 Facial Aesthetics is guided by dental surgeons and medically trained professionals. After years of treating the face and literally thousands of injections and development of fine surgical skills, our clinical practice has extended from dentistry into facial aesthetics.
A great deal of our dental treatments are aimed at providing symmetry and harmony with the face as well as improving contour during the process of smile makeovers.
Anti-Wrinkle treatments and Dermal Fillers supplement the treatment we offer and allow patients to get a new look that they love and feel comfortable with.
Your teeth are only part of what makes up the anatomy of a beautiful smile.
Book a consultation with our qualified and highly trained surgeons to find out what treatment is best for you.
Our facilities are purpose built for surgical treatments with exceedingly high cross infection standards - gold standard to be precise. We care about providing high end facial and dental treatments.
Skin Scanning & ZO Skin Health Assessment

Facial Aesthetic Consultations

Botox Anti Wrinkle Injections

Dermal Filler Facial Rejuvenation

Mesotherapy Microderm Injections

IV Infusions

Skinade Collagen Drinks
SERVICES OVERVIEW
S3 Facial Aesthetics provides a range of packages for the our clients to ensure they get the best results for their facial aesthetics needs. Below are some of the packages we offer to help clients find the solution for them, but we can also provide bespoke packages for clients looking for that something special. If you would like a tailor-made S3 Facial Aesthetics treatment then please click on the bespoke solutions tab below and we will contact you to get more information about your aims and goals.
Skin Assessments, Scanning & LED Light Mask Therapy
Our specialist skin scanning process uses the latest technology to analyse your skin for hydration, sun damage, block pores and your skin age. This visual analysis clearly shows your skin health and allows you to see if your current skin care regime is suitable. We base our recommendations on evidence based clinical care and continue to work with you with further analysis to ensure the S3FA skin care regime is working for you.
Skin Products & Supplements
We offer a number of skin products and supplements to help improve skin health. Regular skin care is important but it can be difficult to maintain. Our skin supplements are proven to work and fit into busy lifestyles.
Bespoke S3 Facial Aesthetics Solution
Our bespoke package is for the client looking for the long term solution to their skin and dental needs. Many people suffer from recurrent skin conditions that do not resolve completely and require regular care. Our bespoke solution involves regular skin assessments, scanning and skin care product regimes as well as LED light mask therapy. This pack also includes regular deep skin moisturizing treatments, chemical peels, facials and skin supplement care.
Our skin care programme complements our dental care packages ensures your dental and facial needs are covered.
Wedding Packages
The Wedding package involves assessment for facial aesthetics and dental aesthetics. The assessments take into account your time frame for treatment and the focus is on giving you the best skin for your wedding day as well as the perfect smile for your photos.
The package will also have a recommended plan to look after your skin and smile especially when you are away on your honeymoon.
Invisible Braces & Teeth Whitening Consultation for £100

Facial Aesthetics Consultation including Skin Scanning for £50

Specialist Skin Product Recommendation £25

Skin, Facial & Smile Aesthetics Assessment - £125 (includes all of the above)
Anti Wrinkle Treatments
Anti Wrinkle treatments at S3 Facial Aesthetics involve the use of botulinum toxin type A.
Botox®, Dysport, Bocoture or Azzalure are approved product names for the for the botulinum toxin and are incredibly popular treatments for the cosmetic treatments of wrinkles and frown lines.
These products work in a similar fashion, where they inhibit stimulation of nerves. This causes the muscles that cause facial wrinkles to relax. The more relaxed the muscles are the less strength they have to produce folds in the skin. It is the contraction of the facial muscles that overtime cause these folds to occur and become deeper and permanent.
Research between products shows that depending on the area to be treated, that one product may be more effective than the other. Our expertly trained team will advise you on the best product to get you the best looking result.
Facial Rejuvenation - Dermal & Lip Fillers
Facial Rejuvenation at S3 Facial Aesthetics involves the use of Dermal Fillers and Botox treatments.
Our expertly trained surgeons offer non surgical facelift options as part our treatments and we can provide fantastic results to make you look younger and keep you that way using a variety of products.
As we get older, our skin loses collagen filled with hyaluronic acid. It is the combination of collagen and hyaluronic acid that add volume to the skin and particularly the face. The lack of hyaluronic acid will result in wrinkles and sagging of skin.
Facial rejuvenation at S3 Facial Aesthetics involves the use of hyaluronic acid to add volume to these areas and stimulate collagen growth and can overtime restore the face to a more natural appearance. The dermal filler product selection is essential for this to happen.
Common dermal filler products used at S3 Facial Aesthetics are Bolotero, Profhilo, Perfectha, Juvéderm and Restylane. All the product used at S3 Facial Aesthetics are tested thoroughly and backed by years of clinical trials and results before being used at S3 Facial Aesthetics.
Cost of treatment depends on each patient and essentially how much of the product is required. Early intervention with Dermal Fillers can mean less is needed later on in life.
Deep Skin Moisturising Treatments & Peels
We are incredibly excited to add this treatment range to our treatment range.
Sunekos is a new injectable treatment containing a patented formula of amino acids and Hyaluronic acid. It regenerates the Extra Cellular Matrix (ECM) by stimulating the fibroblasts in the skin to produce a complete mix of collagen and elastin.
Sunekos is a great option for patients who wish to maintain a more natural look, or those who do not want or need Botox or fillers.
We also provide additional treatments using ZO Skin Health. From the creator of Obagi Skin Care products, ZO Skin Health is the next generation of products designed to get unparalleled results and is firmly regarded as one of the worlds best facial aesthetics skin product.
Mesotherapy Skin Treatments
Mesotherapy is a minimally invasive procedure where a series of superfine injections of vitamins, minerals and amino acids cocktails are delivered into the mesodermal layer of the skin. This infusion of savvy ingredients nourishes and rejuvenates the skin while also stimulating the production of collagen and elastin, both essential for skin's natural elasticity.
Skinade - Award Winning Collagen Drink
Skinade collagen drinks provide a breakthrough inside out approach to skincare, this multi award winning formulation combines 6 powerful active ingredients working synergistically to reach the skin at a cellular level to promote normal skin function.
The advanced formulation of low molecular weight collagen and essential micro-nutrients ensures rapid absorption, aiming to nourish your skin from the inside and promoting a more youthful, glowing and radiant complexion.
Engineered as a collagen drink, skinade offers a huge advantage in terms of absorption rates. skinade functions isotonically, ensuring that our collagen peptides and essential micro-nutrients achieve an absorption rate of 90-95% - A level that can never be matched by tablets or powders.
Recently endorsed by Victoria Beckham and Sienna Millar this drink is available at S3 Facial Aesthetics and we can deliver both pre-mixed and travel versions of Skinade to ensure you have it with you every day.
Locations :
26 Haywards Road, Haywards Heath. W.Sussex RH16 4HT
Tel. 01444 440 123 Email: hh@s3dental.co.uk
Facial Aesthetics, Smile Makeovers, Invisible Braces, Skin Assessments
3 Manor Road North, Hinchley Wood, Surrey, KT10 0AA
Tel. 0208 398 6322 Email: hw@s3dental.co.uk
Facial Aesthetics, Smile Makeovers, Invisible Braces
72 Well Hall Road, Eltham, London, SE9 6SL
Tel. 0208 850 9836 Email: eltham@s3dental.co.uk
Facial Aesthetics, Smile Makeovers, Invisible Braces
16 Devonshire Street, London, W1G 7AF
Tel. 0203 286 5911 Email: smile@1dentalclinic.co.uk
Facial Aesthetics, Smile Makeovers, Invisible Braces
Radiance Skin Care & Laser Clinic
141 Balham Hill, London, SW12 9DL
Tel. 0208 675 6382 Email: info@radiancesclc.co.uk
Facial Aesthetics, Skincare, Laser Skin Treatments
Dr Junade Mirza MBBS BDS
Botox Clinician & Course Instructor
Sunekos Clinician
ClearCorrect Invisible Braces Clinician
Face, Skin & Dental Aesthetics Clinician
ZO Skin Health Product Specialist
Sarah Victoria Lade
Skin Scanning Expert and Skin Health Advisor
ZO Skin Health Product Specialist
Mesotherapy Lead Clinician
LED Mask Therapy Expert
Dr Amy Anfilogoff BDS BSc (Hons)
Botox Clinician
Dermal Filler Clinician - areas of focus included hands, neck as well as the face and lips.
Sunekos Clinician
ClearCorrect Invisible Braces Clinician
Face, Skin and Dental Aesthetics Clinician
ZO Skin Health Product Specialist
BOOK AN APPOINTMENT
Online Booking within minutes, just follow these simple instructions.
Patient type : New
Insurance : Private
Reason : Facial Aesthetics Consultation
Provider : Pick Your Chosen Provider and Time ZO SKIN HEALTH PRODUCT INFORMATION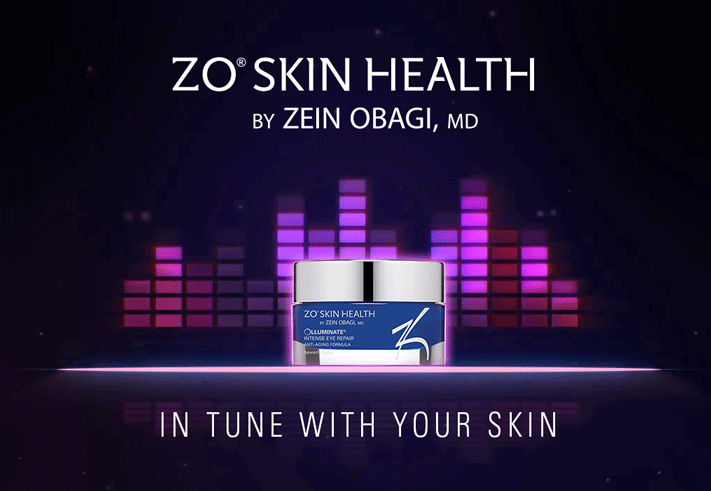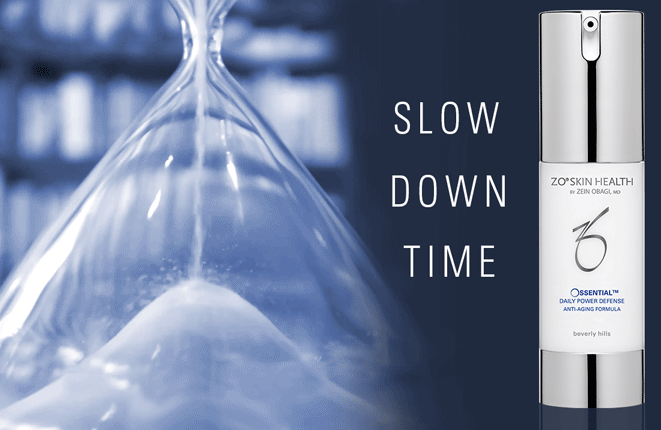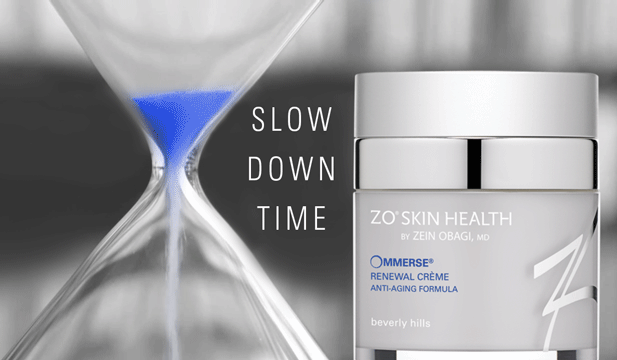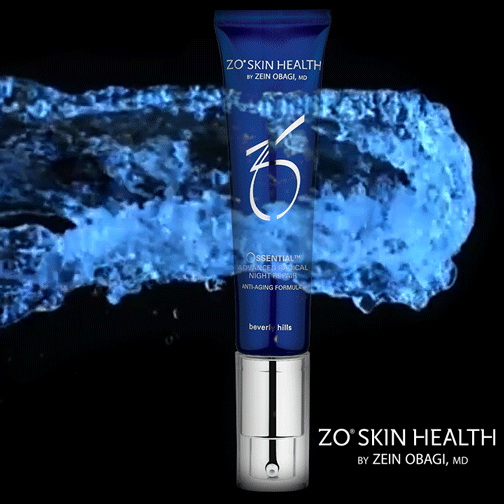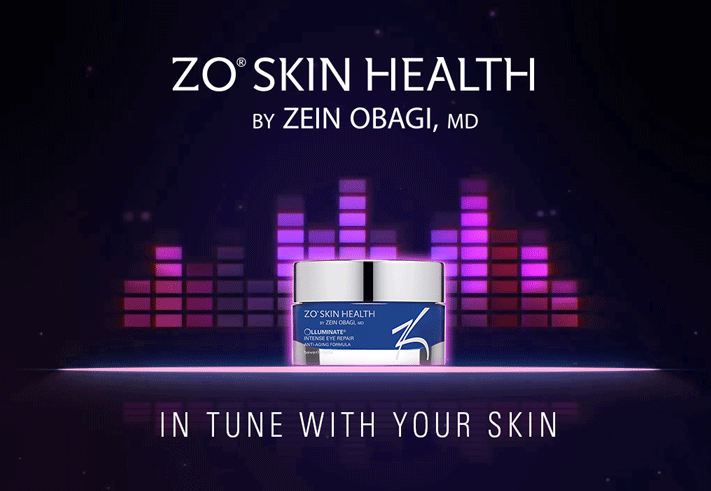 ZO Skin Health, Inc. develops and delivers innovative skincare solutions that optimize skin health based on the latest advances in skin therapy technologies, unique delivery systems, bioengineered complexes, and exclusive formulations. By providing comprehensive skincare programs for physicians and their patients, ZO Skin Health, bridges the gap between therapeutic treatments and daily care, allowing patients to experience continuously healthy skin regardless of their age, ethnicity or unique skin condition.
DAILY SKINCARE PROGRAM
The first line of defence against fine lines and wrinkles is to keep skin hydrated and protected from damaging sun exposure. It starts with a basic daily skin care routine that uses high levels of advanced skin care ingredients to aid in the fight against the natural ageing process. The Daily Skincare Program is an everyday skincare essential to help strengthen and maintain healthy looking and glowing skin.
Benefits
Helps preserve and maintain glowing skin and a more youthful complexion.

Helps prevent future damage by protecting skin from the sun.

Improves and maintains the appearance of even skin tone and finer pores.

Keeps dry skin hydrated.
Program Contents
Exfoliating Cleanser – 60 mL / 2.0Fl. Oz.
Exfoliating Polish – 16.2 g / 0.57 Oz.
Complexion Renewal Pads – 30 Pads
Daily Power Defense – 30 mL / 1 Fl. Oz.
ACNE PREVENTION + TREATMENT PROGRAM
The Best Way to Get Rid of Acne
A complete line of highly effective products formulated to treat clogged pores, blackheads (comedones), papules and pustules (pimples) and cysts. Can also be prescribed as a preventative treatment for acne and breakouts.
Exfoliating Cleanser – Net Wt. 150mL / 5 FL Oz.
Exfoliating Polish – Net Wt. 65 g / 2.3 Oz.
Complexion Renewal Pads – 60 Pads
Sulfur Masque – Net Wt. 85 g / 3.0 Oz.
ANTI-AGEING PROGRAM
This moderately aggressive skin care routine, with highly advanced anti-ageing ingredient technology, is designed to help reduce the appearance of early or significant signs of environmental and chronological ageing. The Anti-Ageing Program uses potent ingredients, concentrated formulas and aggressive delivery systems to improve and strengthen skin's appearance and to protect against future damage.
Benefits
Helps reduce the appearance of fine lines and face wrinkles.

Promotes a more even-looking skin tone and finer pore appearance.

This skin care routine preserves and maintains a more youthful complexion.

Helps prevent future skin damage by protecting against the harmful effects of the sun.
Program Contents
Exfoliating Cleanser – 60 mL / 2.0Fl. Oz.
Exfoliating Polish – 16.2 g / 0.57 Oz.
Complexion Renewal Pads – 30 Pads
Daily Power Defense – 30 mL / 1 Fl. Oz.
Growth Factor Serum – 30 mL / 1 Fl. Oz.
SUN SMART
No matter what time of year or where you live, you must protect your skin every day to prevent premature ageing. These two powerhouse anti-age ing formulas by Zein Obagi, M.D. are designed to work together, offering maximum protection from the damaging effects of sun exposure and environmental pollutants and irritants.
OSSENTIAL® DAILY POWER DEFENSE
Ossential® Daily Power Defense is formulated with retinol, enzymes and antioxidants to help repair damaged cells and protect against future damage. This skin restorer promotes collagen production, uses DNA repair enzymes to enhance your skin's recovery capabilities and encourages cellular activity to aid in skin cell repair. The special enzymes in this daily defense serum attach directly to your own DNA molecules and repair oxidative damage such as skin pigmentation caused by UV exposure.
OCLIPSE® SUNSCREEN + PRIMER SPF 30
Oclipse® Sunscreen + Primer SPF 30 uses a multiple-defense sun protection system that provides full-spectrum defense against UVA rays and UVB rays. Additionally, natural melanin shields skin from the ageing effects of HEV light (high-energy visible light). This multi-tasking SPF sunscreen and makeup primer combination delivers a universal tint and silky matte finish to help reduce the appearance of skin imperfections. This SPF can be used alone or worn under makeup for a more even, long-lasting application.
FEES GUIDE
We offer a range of services for patients and some additional treatments are discussed following an assessment.
The fees listed are a starting from price and to act as a guide for patients.
CONSULTATION FEE £50 - Fee deducted from treatment costs
BOTOX ANTI AGING INJECTIONS
+ Premium Botox Range
* 1 Area £149
* 2 Areas £199
* 3 Areas £249
* Additional Areas £65
+ Deluxe Botox Range
* 1 Area £189
* 2 Areas £249
* 3 Areas £299
* Additional Areas £75
+ Other Botox Treatments
Hyperhidrosis Treatment £289
Treatment for excessive underarm sweating.
DERMAL FILLER FACIAL REJUVENATION
Treatment costs are subject to consultation to determine the amount of dermal filler required. To help patients estimate the cost of treatment, we advise 1 mL of dermal filler per decade of age for full face treatments. ie 60 years old - 6 mL of filler.
+ Premium Dermal Filler Range
+ Deluxe Dermal Filler Range
+ Range of Areas Treated
Cheek Volume Enhancement

Nasio-labial Fold Reduction

Smile Folds Reduction

Lip Volume Enhancement & Restoration

Non Surgical Nose Enhancement

Chin Enhancement

Forehead Line Removal
PREMIUM FACIAL AESTHETICS TREATMENTS
+ Skin Scanning & Quality Assessment
£25 Introductory price - (normally £50)
+ Sunekos Deep Skin Moisturising Treatment
First Session £199
* Additional Session £165 in a course of treatment
+ Low Level Light Therapy Mask
Per session £40
+ Mesotherapy
First Session £160
* Additional Session £120
£5 Discount on every ZO Skin Health clinical product purchased at the time of treatment
ZO SKIN HEALTH
Daily Skin Care Program £110
Program Contents
Exfoliating Cleanser – 60 mL / 2.0Fl. Oz.
Exfoliating Polish – 16.2 g / 0.57 Oz.
Complexion Renewal Pads – 30 Pads
Daily Power Defense – 30 mL / 1 Fl. Oz.
Further ZO Skin Health products are recommended based on skin health assessment.
IV INFUSIONS
+ IV BODY INFUSIONS - INTRAVENOUS DRIPS TO RESTORE, REPLENISH AND REVITALISE THE BODY
* IV Body Infusion £127
* IV Vitamin Infusion £169
* IV Vitamin & Ion Infusion £199
SMILE DESIGNS
Smile Design Options involving Orthodontics - Invisible Braces, Composite Contouring, Bonding, Porcelain Veneers. Includes 3D Videos, 3D Wax Up, Retainers & Teeth Whitening.
ClearCorrect Diamond Clear Smile £2000
ClearCorrect Platinum Clear Smile £3500
Smile Makeover Diamond Smile £2500
Smile Makeover Platinum Smile £5000